How Not to Die Alone \ Cómo no morir solo (Spanish edition) (Paperback)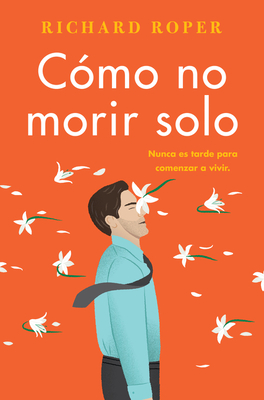 June 2019 Indie Next List
---
"Richard Roper's debut is utterly delightful. I was spellbound from the very first page. Andrew's job is a sensitive one: when someone dies at home alone, he is called to literally dig through personal effects — scraps of paper or old holiday cards — and determine if there are any next of kin. Andrew's daily experience with the dearly departed, combined with his model train obsession, dysfunctional office mates, and an estranged sister, result in a compelling read. Funny, smart, and sad, Roper's How Not to Die Alone is just wonderful."
— Rachel Watkins, Avid Bookshop, Athens, GA
Description
---
Una novela de estreno muy divertida y que puede resonar a los lectores de Eleanor Oliphant buenísima: la historia de un hombre al que se le ofrece una segunda oportunidad de vida y amor cuando desarrolla una amistad inesperada: si es capaz de contar la mentira blanca que dijo hace años y que ya se ha convertido algo mucho más complejo.

El día a día de Andrew es un poco sombrío, su trabajo consiste en buscar familiares para acompañar a aquellos que mueren solos. Afortunadamente, tiene una familia amorosa que lo espera cuando llega a casa, para ayudar a olvidar las preocupaciones del día. Al menos, eso es lo que creen sus compañeros de trabajo.

Andrew no quiso que ocurriera el malentendido, pero quedó atrapado en su propia mentira blanca. La fantasía de su esposa y sus dos hijos se ha convertido en un escape placentero de su solitario dormitorio en los que solo tiene discos de Ella Fitzgerald por compañía. Pero cuando la nueva empleada Peggy entra en su vida como un soplo de aire fresco, Andrew es sacudido de su rutina. Ella no percibe el secreto que Andrew oculta.
Andrew debe elegir: ¿Dice la verdad y comienza realmente a vivir su vida, pero corre el riesgo de perder su amistad con Peggy? ¿O se mantendrá a salvo y solo, detrás de la fachada? Cómo no morir solo se trata de la importancia de arriesgarse en los momentos en que tenemos más que perder. Afilada y divertida, cálida y real, es el tipo de historia de gran corazón que todos necesitamos.
About the Author
---
HOW NOT TO DIE ALONE/ Cómo no morir solo is his first novel.