In the Pleasure Groove: Love, Death, and Duran Duran (Paperback)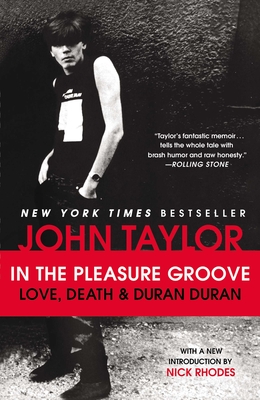 Description
---
With a new introduction by Nick Rhodes

The talent. The charisma. The videos. From their 1981 hit "Planet Earth" to their latest number-one album, All You Need Is Now, John Taylor and Duran Duran have enchanted audiences around the world. It's been a wild ride, and—for John in particular—dangerous. John recounts the story of the band's formation, their massive success, and his journey to the brink of self-destruction. Told with humor, honesty—and packed with exclusive pictures—In the Pleasure Groove is an irresistible rock-and-roll portrait of a band whose popularity has never been stronger.
 
About the Author
---
John Taylor is married to Gela Nash, cofounder of Juicy Couture. They split their time between Los Angeles and Wiltshire, England.
Praise For…
---
"Unlike most cred-obsessed rockers, the Duran Duran bassist presents his (and the band's) story as one of substance in the service of style. And his natural raconteur's wit lends Duran's ruthless ambition some crucial charm."—LA Times

"Taylor's honest and heartfelt style makes for a highly worthwhile and entertaining read whether you are a fan of the band or not. In the Pleasure Groove is, quite simply, a fascinating tale of very interesting man who has jammed one hell of a lot of living into his 52 years."—Huffington Post

"Taylor's insightful, entertaining memoir, the inside story of the seminal '80s band, Duran Duran."—Publishers Weekly

"The book is a familiar tale of rock 'n' roll, sin and redemption, but Taylor's capable voice make this a more nuanced and intriguing memoir than might be expected."—Kirkus