The Time Traveler's Guide to Elizabethan England (Paperback)
COVID-19 Update
As we do every year, we will be CLOSED on Easter Sunday.
March 30: In his March 30 press briefing, Governor Northam continues to say that businesses like Prince Books may remain open to customers as long as we practice social distancing. We are currently processing many online, email and phone orders, and we continue to receive boxes from our wholesaler and publishers. You are welcome to request curbside delivery, or you may come into the store. We spray the counter and the doors throughout the day. Please continue to order from us! Thank you for your business.
For now, Prince Books intends to remain open. If you would like a book and don't want to come into the store, please call us with your book request and credit card number, (or place order at prince-books.com), tell us that you would like us to bring your purchase out to your car. Park on Martin's Lane next to the back door, and call us so we can run your purchase out to you.
In the meantime we'll be closing daily at 5 p.m. Thank you for your business!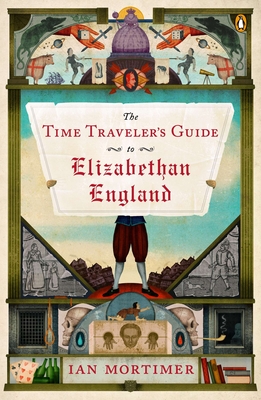 Description
---
An entertaining, accessible guide to Elizabethan England—the latest in the Time Traveler's Guide series

Acclaimed historian Ian Mortimer shows readers that the past is not just something to be studied; it is also something to be lived. Using diaries, letters, books, and other writings of the day, Mortimer offers a masterful portrait of daily life in Elizabethan England, re-creating the sights, sounds, and customs of the sixteenth century from the perspective of both peasants and royals. Through this lens, we can begin to understand Queen Elizabeth's subjects not only as a people profoundly shaped by the time in which they lived, but also as the people who shaped the world we know and the people we are today.
About the Author
---
Ian Mortimer is the author of ten history books, including two Time Traveler's Guides , as well as many research articles and fiction under the name James Forrester. He lives on the edge of Dartmoor, in the southwest of England.