Pressing On: The Roni Stoneman Story (Music in American Life) (Hardcover)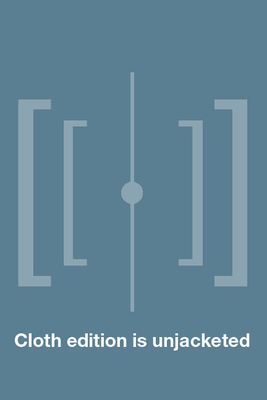 Description
---
Roni Stoneman was the youngest daughter of the pioneering country music family and a woman who overcame poverty and abusive husbands to claim the title of "The First Lady of Banjo," a fixture on the Nashville scene, and, as
Hee Haw'
s Ironing Board Lady, a comedienne beloved by millions.
Drawn from more than seventy-five hours of recorded interviews, Pressing On reveals Roni's gifts as a master storyteller. With characteristic spunk and candor, she describes her "pooristic" ("way beyond 'poverty-stricken'") Appalachian childhood, and how her brother Scott taught her to play the challenging and innovative three-finger banjo picking style developed by Earl Scruggs. She also warmly recounts Hee Haw-era adventures with Minnie Pearl, Roy Clark, and Buck Owens; her encounters as a musician with country greats like Loretta Lynn, Johnny Cash, June Carter, and Patsy Cline; as well as her personal struggles with shiftless and violent husbands, her relationships with her children, and her musical life after Hee Haw.
About the Author
---
Roni Stoneman was a member of the legendary Stoneman Family and a longtime cast member of Hee Haw. She remains a performing banjo player, entertainer, and comedienne. Ellen Wright is Distinguished Senior Lecturer Emeritus in the writing program at Northwestern University.
Praise For…
---
"[A] moving and frequently comical memoir."--The Tennessean

"Co-author Ellen Wright has skillfully assembled and corroborated Stoneman's narratives. . . . Stoneman's story is crammed with her personality, full of funny anecdotes about her family and other performers with whom she worked, all wrapped in her hillborn cussedness."--No Depression

"It is a gripping and well-told tale, and Stoneman's can-do spirit, which helped her rise above daunting personal and professional challenges, should inspire all readers."--Library Journal

"[An] engrossing narrative [that retains] all of Roni's personality, humor, and compassion. Roni conveys emotion powerfully, and there were some parts of the book that were so painfully sad I had to stop reading. But I couldn't stay away long, wanting to get back to the parts where she made me laugh out loud."--Bluegrass Unlimited

"[For country music fans] it's another eye-opener. Praise goes to [Stoneman and Wright] for their excellent input on this latest volume in the University of Illinois Press series Music in American Life."--Nashville Musician

"Pressing On is an Appalachian Angela's Ashes told from a female perspective. It tells the story of Roni Stoneman's private and public life with remarkable and appealing candor. It is a book full of unfolding revelations, told with a sense of humor, and without an ounce of self-pity. Her story is entertaining at times, heartbreaking at others, but always compelling."--Sandy L. Ballard, editor of Appalachian Journal

"This is a unique book: the authentic story, in her own voice, of a woman who was once one of America's most widely known entertainers. There will never be another Roni Stoneman, and there will never be another book like this one."--Elinor Langer, author of Josephine Herbst

"We already knew Roni as a first-rate banjo player and comic. This book reveals her as a sharp, observant, thinking woman, and a captivating storyteller."--Murphy Henry, banjo player and columnist for Banjo Newsletter and Bluegrass Unlimited