Literary Modernism and Photography (Hardcover)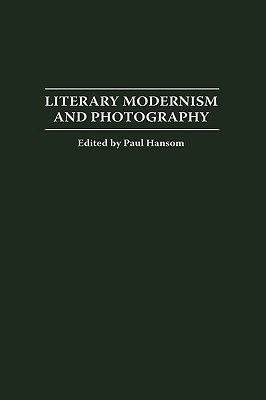 Email or call for price
Usually Ships in 1-5 Days
Description
---
The developments in narrative experimentation that marked the modernist period in Europe and the United States provide an interesting crossroads with the development of visual representation during the same time. In this collection of fourteen original essays, scholars from a variety of disciplines explore the ways in which the photograph became a vital emblem of the transformative processes of modernism, offering a new aesthetic and psychological model for the new zeitgeist. The interdisciplinary methodology of Literary Modernism and Photography melds literary, cultural, and photographic theories to offer a challenging literary framework for this period.
The essays address the problems surrounding the photograph's ostensible factuality-its presumed ability to represent the real world-and suggest the difficulties inherent in aestheticizing the real into fictive forms, while also examining how the photograph shaped and reflected the new, modern artistic self-consciousness of figures such as Alfred Stieglitz, Vanessa Bell, and Willa Cather. If literary modernism heralded a re-visioning of the world, then the photograph was the concrete rendering of this new vision.
About the Author
---
PAUL HANSOM is a Professor of English at Santa Monica College. He is the editor of Twentieth Century European Cultural Theorists and Twentieth Century American Cultural Theorists, and the author of All-Consuming Modernism: The Photo-Essay and American Memory.