Lake|Flato Houses: Embracing the Landscape (Paperback)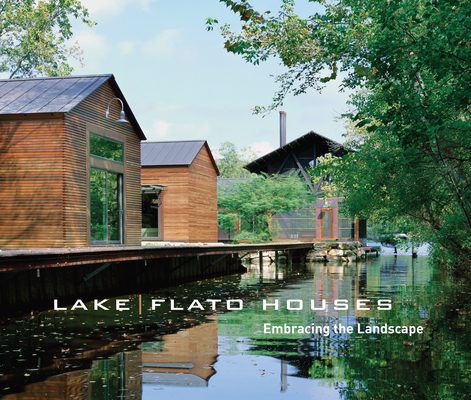 $45.00
Email or call for price.
Description
---
Lake|Flato Architects of San Antonio, Texas, is nationally and internationally acclaimed for buildings that respond organically to the natural environment. The firm uses local materials and workmanship, as well as a deep knowledge of vernacular traditions, to design buildings that are tactile and modern, environmentally responsible and authentic, artful and crafted. Lake|Flato won the Global Award for Sustainable Architecture in 2013, and it has also received the American Institute of Architects' highest honor, the National Firm Award. In all, Lake|Flato has won more than 150 national and state design awards. Residential architecture has always been a priority for the firm, and Lake|Flato Houses showcases an extensive selection of landmark homes built since 1999. Color photographs and architectural commentary create a memorable portrait of houses from Texas to Montana. Reflecting the firm's emphasis on designing in harmony with the land, the houses are grouped by the habitats in which they're rooted—brushland, desert, hillside, mountains, city, and water. These groupings reveal how Lake|Flato works with the natural environment to create houses that merge into the landscape, blurring boundaries between inside and outside and accommodating the climate through both traditional and cutting-edge technologies. The sections are opened by noted architect and educator Frederick Steiner, who discusses Lake|Flato's unique responses to the forms and materials of the various landscapes. An introduction by journalist Guy Martin summarizes the history of Lake|Flato and its philosophy, and explores the impact of its work on sustainable architecture.
About the Author
---
Guy Martin has written for numerous magazines, including Condé Nast Traveler,Garden & Gun, the (London) Observer, the (London) Sunday Telegraph, and the New Yorker. A native of Athens, Alabama, a small cotton town in the Tennessee Valley, he grew up in a house designed by the architect Paul Rudolph, who had been friends with his parents. Martin lives in Berlin, Germany, and New York City.Frederick Steiner, FASLA, is the Henry M. Rockwell Chair in Architecture and Dean of the School of Architecture at the University of Texas at Austin. His most recent books include Design for a Vulnerable Planet, The Essential Ian McHarg: Writings on Design and Nature, Planning and Urban Design Standards: Student Edition (with Kent Butler), and Human Ecology: Following Nature's Lead.