On Center: The Late Architectural Philosophy of Louis I. Kahn as Expressed in the Yale Center for British Art (Hardcover)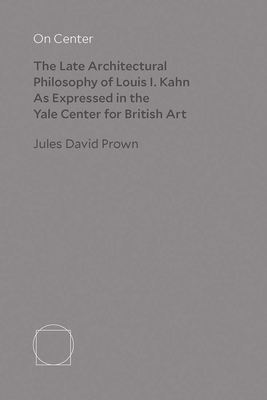 Description
---
A case study in the renowned architect's thought and practice, showcasing the museum that was his last great design

This book analyzes the form and function of the final building designed by Louis I. Kahn (1901–1974): the Yale Center for British Art. As the Center's first director, author Jules David Prown was instrumental in Kahn's selection as the new building's architect in 1969. He was present throughout the processes of planning and construction until the year of Kahn's death, three years before the Center opened. Relying on direct quotations from Kahn, and using photographs and drawings, Prown distills and articulates the architect's philosophy as it is embodied in the Center. 

Beginning with this volume, the series On Center will explore the collections, history, and professional activities of the Yale Center for British Art.
About the Author
---
Jules David Prown is Paul Mellon Professor Emeritus of the History of Art at Yale University.