The New York Times Sunny Crosswords: 75 Bright and Easy Puzzles (Paperback)
COVID-19 Update
March 30: In his March 30 press briefing, Governor Northam continues to say that businesses like Prince Books may remain open to customers as long as we practice social distancing. We are currently processing many online, email and phone orders, and we continue to receive boxes from our wholesaler and publishers. You are welcome to request curbside delivery, or you may come into the store. We spray the counter and the doors throughout the day. Please continue to order from us! Thank you for your business.
For now, Prince Books intends to remain open. If you would like a book and don't want to come into the store, please call us with your book request and credit card number, (or place order at prince-books.com), tell us that you would like us to bring your purchase out to your car. Park on Martin's Lane next to the back door, and call us so we can run your purchase out to you.
In the meantime we'll be closing daily at 5 p.m. Thank you for your business!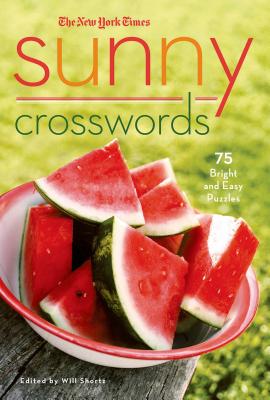 Description
---
Whether you're just beginning your crossword career or are an old pro who enjoys the trill of blazing through an easy puzzle, "The New York Times Sunny Crosswords "is sure to provide hours of fun.
Features:
-75 of the "Times'" easiest puzzles
-Portable format is perfect for travel or solving at home
-Edited by the biggest name in crosswords, Will Shortz.
About the Author
---
Will Shortz has been the crossword puzzle editor of The New York Times since 1993. He is also the puzzlemaster on NPR's Weekend Edition Sunday and is founder and director of the annual American Crossword Puzzle Tournament. He has edited countless books of crossword puzzles, Sudoku, KenKen, and all manner of brain-busters.