Authenticity in the Preservation of Historical Wooden Architecture - Problems and Challenges: Case Studies from the American South (Hardcover)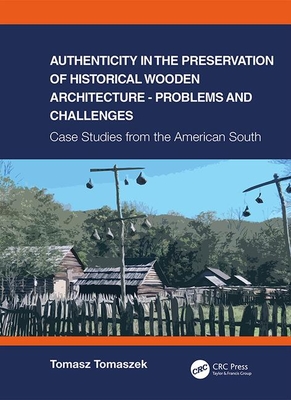 $120.00
Email or call for price.
Description
---
Historical wooden architecture is one of the most unique types of heritage built. Built from organic material, wooden buildings remain in harmony with the natural environment and fascinate future generations with its special charm. Because of its uniqueness, wooden buildings reflect the richness of traditional building solutions developed in different parts of the world. At the same time, this type of building contains the spiritual values ​​that were important to those who built these architectural structures.
The main topics of 'Authenticity in Preserving Historical Wooden Architecture - Problems and Challenges' are:
(i) The method of protection and preservation of wooden buildings as a form of specific historical interpretation;
(ii) The question of reconstruction and translocation of a wooden historical building with regard to the level of authenticity;
(iii) The analysis of the essence of historical changes and the methods for maintaining and displaying wooden structures in relation to the requirements that determine their historical and architectural authenticity.
Showing a variety of aspects of authenticity of wooden buildings, all demonstrated by specific examples (case studies), 'Authenticity in Preserving Historical Wooden Architecture - Problems and Challenges' presents practical implementations of theoretical findings. Hence, the book contributes to the understanding of wooden architectural heritage from a new perspective. The book will be of particular interest to academics and professionals interested in or involved in the preservation of built wooden heritage.
About the Author
---
Dr Tomasz Tomaszek works as an Assistant Professor at the Department of Monuments Conservation, Faculty of Civil and Environmental Engineering and Architecture at Rzeszow University of Technology in Poland. He graduated with an MFA in Conservation and Restoration of Fine Art Objects from the Academy of Fine Arts, Krakow, Poland and an MA in Philosophy, Jagiellonian University, Krakow, Poland. He obtained his PhD (with honors) in Technical Science in Discipline of Architecture and Urbanism (specialty: history and conservation of monuments of architecture and urbanism) at Krakow University of Technology, Faculty of Architecture, Department of the History of Architecture and Conservation of Monuments, Krakow, Poland.