The Rock Blaster (Paperback)
COVID-19 Update
For now, Prince Books intends to remain open. If you would like a book and don't want to come into the store, please call us with your book request and credit card number, (or place order at prince-books.com), tell us that you would like us to bring your purchase out to your car. Park on Martin's Lane next to the back door, and call us so we can run your purchase out to you.
In the meantime we'll be closing daily at 5 p.m. Thank you for your business!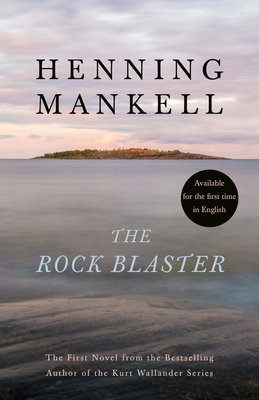 Description
---
Henning Mankell's first novel, never before released in English, explores the reflections of a working class man who has struggled against the constraints of his station for his entire life. A VINTAGE ORIGINAL.

The year is 1911. The young rock blaster Oskar Johansson has been killed in an accident. Or so it says in the local newspaper. In spite of serious injuries, however, Oskar survives. Decades later, Oskar looks back and reflects on his working life as an invalid, his marriage, his dreams, and his hopes. Oskar's life is woven together out of fragments of voices, images, and episodes that, taken together, provide a sharp and precise picture of life in Sweden for the working class.
About the Author
---
Henning Mankell's novels have been translated into forty-five languages and have sold more than forty million copies worldwide. He was the first winner of the Ripper Award and also received the Glass Key and the Crime Writers' Association Golden Dagger, among other awards. His Kurt Wallander mysteries have been adapted into a PBS television series starring Kenneth Branagh. During his life, Mankell divided his time between Sweden and Mozambique, where he was artistic director of the Teatro Avenida in Maputo. He died in 2015.