First-Time Managers Start Here: Building a Solid Foundation for New and Aspiring Managers (Paperback)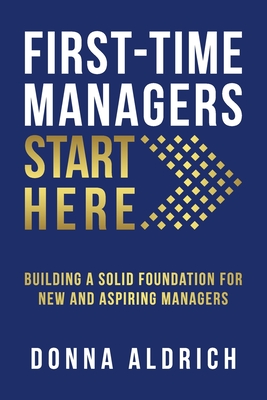 $13.99
Usually Ships in 1-5 Days
Description
---
First-Time Managers Start Here is where new and aspiring managers begin.
In our fast-paced work life, companies don't spend the time to cultivate and grow new managers. Often, they expect managers to know what to do, which leaves you with the question:
"Where do I begin?"
Ask yourself: How do you approach your first week in management? How do you hire the best employees for your team? What approach do you take for meetings so people actually want to be there? How do you have a difficult conversation with a problem employee?
This book will answer all those questions and provide you the blueprint you need to be successful in your first management position.