The Two Lives of Lydia Bird: A Novel (Hardcover)
COVID-19 Update
March 30: In his March 30 press briefing, Governor Northam continues to say that businesses like Prince Books may remain open to customers as long as we practice social distancing. We are currently processing many online, email and phone orders, and we continue to receive boxes from our wholesaler and publishers. You are welcome to request curbside delivery, or you may come into the store. We spray the counter and the doors throughout the day. Please continue to order from us! Thank you for your business.
For now, Prince Books intends to remain open. If you would like a book and don't want to come into the store, please call us with your book request and credit card number, (or place order at prince-books.com), tell us that you would like us to bring your purchase out to your car. Park on Martin's Lane next to the back door, and call us so we can run your purchase out to you.
In the meantime we'll be closing daily at 5 p.m. Thank you for your business!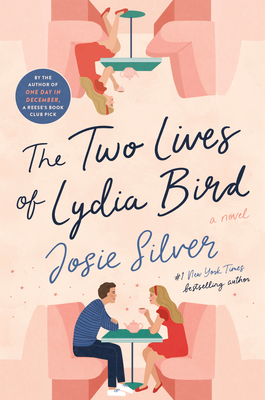 Description
---
Two lives. Two loves. One impossible choice. From the #1 New York Times bestselling author of the Reese's Book Club Pick One Day in December. . .
 
"I read The Two Lives of Lydia Bird in a single sitting. What a beautiful, emotional gift Josie Silver has given us."—Jodi Picoult

Written with Josie Silver's trademark warmth and wit, The Two Lives of Lydia Bird is a powerful and thrilling love story about the what-ifs that arise at life's crossroads, and what happens when one woman is given a miraculous chance to answer them.
 
Lydia and Freddie. Freddie and Lydia. They'd been together for more than a decade and Lydia thought their love was indestructible. But she was wrong. On Lydia's twenty-eighth birthday, Freddie died in a car accident.
 
So now it's just Lydia, and all she wants is to hide indoors and sob until her eyes fall out. But Lydia knows that Freddie would want her to try to live fully, happily, even without him. So, enlisting the help of his best friend, Jonah, and her sister, Elle, she takes her first tentative steps into the world, open to life—and perhaps even love—again.
 
But then something inexplicable happens that gives her another chance at her old life with Freddie. A life where none of the tragic events of the past few months have happened.
 
Lydia is pulled again and again through the doorway to her past, living two lives, impossibly, at once. But there's an emotional toll to returning to a world where Freddie, alive, still owns her heart. Because there's someone in her new life, her real life, who wants her to stay.
About the Author
---
Josie Silver's debut novel, One Day in December, was a Sunday Times and New York Times bestseller and has been translated into more than twenty-five languages. Josie lives in a small town in the UK with her husband, their sons, and an ever-changing cast of animals.
Praise For…
---
"The Two Lives of Lydia Bird offers wit in abundance, deeply satisfying characterization, and a mega-dose of heart. What a journey these characters take, and what magic this author uses to bring each of them alive. Josie Silver is fresh, insightful, and daring. Her voice is one of rising strength in women's fiction today."—Barbara Delinsky, New York Times bestselling author of Sweet Salt Air 

"I read The Two Lives of Lydia Bird in a single sitting—crying, laughing, and rooting for the heroine, who reminds us that the people we love,and the people we lose,change us, and that who we are at the beginning of our story is never who we are at the end of it. What a beautiful, emotional gift Josie Silver has given us."—Jodi Picoult, New York Times bestselling author of Small Great Things and A Spark of Light

"Another irresistible love story."—The Skimm
 
"[A] captivating story."—HelloGiggles
 
"Silver strikes gold for a second time with this tale . . . [and] delivers an ending that's as rewarding as it is revelatory."—Electric Literature

"At its core, this is a story of love lost and individual growth. But it is also about love found and future happiness. While this is in many ways the complete opposite of Linda Holmes' Evvie Drake Starts Over, fans of that book will enjoy it."—Kirkus Reviews

"Silver's latest (after One Day in December) is a heartbreaking, poignant tale. . . . Through lush prose, expert plotting, and richly imagined characters, Silver offers an achingly real portrait of grief transposed with the character's intoxicating parallel universe. This will stay with readers long after the final page is turned."—Publishers Weekly 

"As much a meditation on healing after loss as it is a gently developed love story . . . with excellent characters who all get a chance to experience growth, Silver's wonderful follow-up to One Day in December (2018) will be sure to appeal to existing fans and draw in new ones with its humor, heart, and excellent prose."—Booklist (starred review)