The Lying Life of Adults (CD-Audio)
COVID-19 Update
March 30: In his March 30 press briefing, Governor Northam continues to say that businesses like Prince Books may remain open to customers as long as we practice social distancing. We are currently processing many online, email and phone orders, and we continue to receive boxes from our wholesaler and publishers. You are welcome to request curbside delivery, or you may come into the store. We spray the counter and the doors throughout the day. Please continue to order from us! Thank you for your business.
For now, Prince Books intends to remain open. If you would like a book and don't want to come into the store, please call us with your book request and credit card number, (or place order at prince-books.com), tell us that you would like us to bring your purchase out to your car. Park on Martin's Lane next to the back door, and call us so we can run your purchase out to you.
In the meantime we'll be closing daily at 5 p.m. Thank you for your business!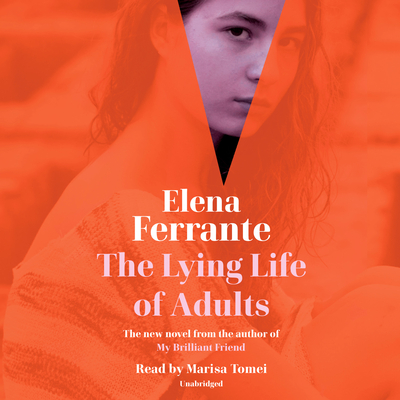 $40.00
Coming Soon - Available for Pre-Order Now
Description
---
A powerful new novel set in a divided Naples by Elena Ferrante, the beloved best-selling author of My Brilliant Friend.

Giovanna's pretty face has changed: it's turning into the face of an ugly, spiteful adolescent. But is she seeing things as they really are? Into which mirror must she look to find herself and save herself?

She is searching for a new face in two kindred cities that fear and detest one another: the Naples of the heights, which assumes a mask of refinement, and the Naples of the depths, which professes to be a place of excess and vulgarity. She moves between these two cities, disoriented by the fact that, whether high or low, the city seems to offer no answer and no escape.
About the Author
---
ELENA FERRANTE is the author of The Days of Abandonment (Europa, 2005), which was made into a film directed by Roberto Faenza, Troubling Love (Europa, 2006), adapted by Mario Martone, and The Lost Daughter (Europa, 2008), soon to be a film directed by Maggie Gyllenhaal. She is also the author of Frantumaglia: A Writer's Journey (Europa, 2016) in which she recounts her experience as a novelist, and a children's picture book illustrated by Mara Cerri, The Beach at Night (Europa, 2016). The four volumes known as the "Neapolitan quartet" (My Brilliant Friend, The Story of a New Name, Those Who Leave and Those Who Stay, and The Story of the Lost Child) were published in America by Europa between 2012 and 2015. The first season of the HBO series My Brilliant Friend, directed by Saverio Costanzo, premiered in 2018.

ANN GOLDSTEIN has translated into English all of Elena Ferrante's books, including the New York Times bestseller, The Story of the Lost Child, which was shortlisted for the MAN Booker International Prize. She has been honored with a Guggenheim Fellowship and is the recipient of the PEN Renato Poggioli Translation Award. She lives in New York.