The Wind-Up Bird Chronicle (Hardcover)
Holiday Hours and New Hours in 2022
Thank you for your support this year!
Beginning Jan. 3 Prince Books will open one hour later at 10 am Mon-Sat. and 11 am Sunday.
January 10, 2022: WE ARE HIRING. PLEASE SEE JOB DESCRIPTION BELOW AND CLICK pdf AT THE BOTTOM FOR EMPLOYMENT APPLICATION
Application must be filled out by hand and returned to the bookstore in person.
EMPLOYMENT APPLICATION BELOW:
High school degree mandatory; at least some college preferred.
This job is people oriented but also extremely detail oriented! We process a lot of special and online orders and have thousands of inventory records. Strict adherence to our process is important to keep the store operating smoothly.
Responsibilities include, but are not limited to:
Ensuring that all customers, whether in store, over the phone or online have a positive shopping experience
Operating our cash registers efficiently and accurately
Creating and maintaining displays; shelving books and maintaining good section organization
Receiving and returning shipments; maintaining an accurate physical inventory
Processing online orders for store pickup, curbside pickup, and shipping
Standing/walking is constantly required
Lifting of books and boxes is constantly required
Basic store maintenance including taking out trash and boxes, washing door windows, and dusting
Must be comfortable learning and working with a variety of software, including point of sale/inventory control system, ecommerce and shipping programs
Must be able to work in a team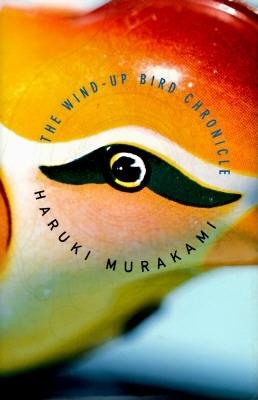 $25.95
Email or call for price.
Description
---
Japan's most highly regarded novelist now vaults into the first ranks of international fiction writers with this heroically imaginative novel, which is at once a detective story, an account of a disintegrating marriage, and an excavation of the buried secrets of World War II.
In a Tokyo suburb a young man named Toru Okada searches for his wife's missing cat. Soon he finds himself looking for his wife as well in a netherworld that lies beneath the placid surface of Tokyo. As these searches intersect, Okada encounters a bizarre group of allies and antagonists: a psychic prostitute; a malevolent yet mediagenic politician; a cheerfully morbid sixteen-year-old-girl; and an aging war veteran who has been permanently changed by the hideous things he witnessed during Japan's forgotten campaign in Manchuria.
Gripping, prophetic, suffused with comedy and menace, The Wind-Up Bird Chronicle is a tour de force equal in scope to the masterpieces of Mishima and Pynchon.
"From the Trade Paperback edition."