The Fabulous History of the Dismal Swamp Company: A Story of George Washington's Times (Paperback)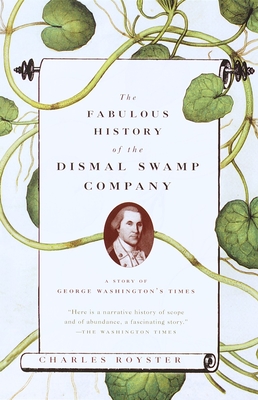 Description
---
From historian Charles Royster--winner of the Francis Parkman, Bancroft, and Lincoln prizes--comes the history of one of eighteenth-century America's most fantastic land speculation deals: William Byrd's scheme to develop 900 square miles of swamp on the Virginia-North Carolina border and create fabulous wealth for himself and other shareholders, including George Washington.

Royster scrupulously follows the paper trail through the byways of transatlantic deal-cutting, providing a rare view of early American economic culture.  Elegantly written and impressively researched, The Fabulous History of the Dismal Swamp Company is an eye-opening account of greed, folly, and venture capitalism in the revolutionary era.
About the Author
---
CHARLES ROYSTER is Boyd Professor of History at Louisiana State University. His previous books include A Revolutionary People at War: The Continental Army and American Character, 1775-1783, which won the Francis Parkman Prize, and The Destructive War: William Tecumseh Sherman, Stonewall Jackson, and the Americans, which won a Bancroft Prize and the Lincoln Prize.
Praise For…
---
"Here is a narrative history of scope and of abundance, a fascinating story." --The Washington Times

"Vivid. . . . plunges readers into the rough world of colonial capitalism--a world swarming with adventurers, aristocrats, fools, rogues and visionaries all wearing masks of gentility." --The News & Observer (Raleigh)

"A veritable encyclopedia of early American get-rich-quick schemes." --Men's Journal

"[Royster] is a seasoned stylist, and tells this colorful story in rich detail." --The Washington Post

"Imagine Barbarians at the Gate with lace cuffs." --Wilton Barnhardt