The Christmas Tale of Peter Rabbit (Hardcover)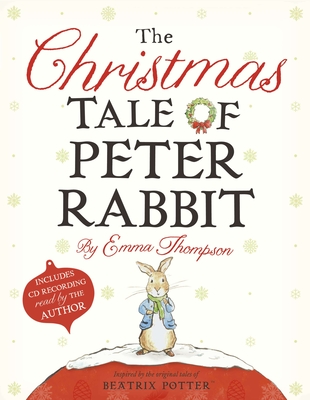 $20.00
Usually Ships in 1-5 Days
Description
---
Peter Rabbit and his cousin Benjamin Bunny have a new friend, William the Turkey. The trio is excited for Christmas--until they realize that William is meant to be Mr. McGregor's Christmas supper! Just in time, Peter and Benjamin hide William, and the three enjoy a lovely Christmas dinner of pickled radishes and barley cake at the Rabbit family burrow.

This story is inspired by a real turkey named William that Emma Thompson met on Beatrix Potter's farm in the Lake District.
About the Author
---
Emma Thompson is an Oscar-winning actress and screen writer. Thompson is known for her sophisticated, skillful performances, and for her arch wit. She ranked #91 in Empire Magazine's "The Top 100 Movie Stars of All Time" list in 1997, and wrote the script for the popular Nancy McPhee movie. She studied literature at Cambridge University, and has a particular fondness for Beatrix Potter.