Virginia Beach: Jewel Resort of the Atlantic (Images of America (Arcadia Publishing)) (Paperback)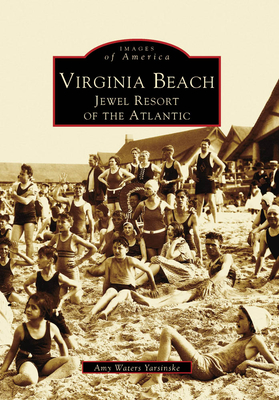 Description
---
Virginia Beach: Jewel Resort of the Atlantic, takes us back in time to the days when the sparkling resort
strip of Virginia Beach drew crowds by the train-full. This new book takes readers back to the days when there were only summer cottages and inns at Virginia Beach. In days gone by, sea breezes and incomparable landscapes created the backdrop for excursionists, and the wild country of Back Bay, Croatan, Sandbridge, and Fort Story was untouched. We follow the development of the resort as it changed to include grand hotels, clubs, nightlife, and watersports. Readers are invited to take a walk on the boardwalk of yesteryear and follow Virginia
Beach through World War II and the big band era, to
the fabulous fifties and the 1960s, when Virginia Beach formally incorporated as a city.