Photographs of the Past: Process and Preservation (Paperback)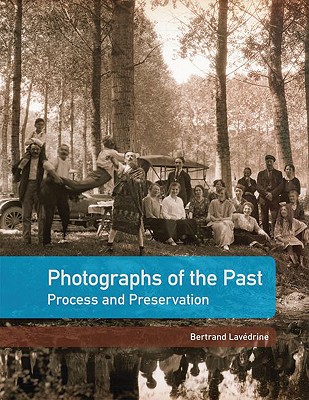 Description
---
In recent years, interest in old photographs has grown significantly among a broad public, from collectors, conservators, and archivists to amateurs seeking to preserve precious family albums. Although the medium of photography is barely 150 years old, its relatively brief history has witnessed the birth of a wide range of photographic processes, each of which poses unique conservation challenges.
Photographs of the Past: Processes and Preservation provides a comprehensive introduction to the practice of photograph preservation, bringing together more information on photographic processes than any other single source. Introductory chapters cover issues of terminology; the rest of the book is divided into three parts: positives, negatives, and conservation. Each chapter focuses on a single process--daguerreotypes, albumen negatives, black-and-white prints, and so on--providing an overview of its history and materials and tracing the evolution of its technology. This book will serve as an irreplaceable reference work for conservators, curators, collectors, dealers, conservation students, and photographers, as well as those in the general public seeking information on preserving this ubiquitous form of cultural heritage.
About the Author
---
Bertrand Lavedrine is director of the Centre de recherches sur la conservation des documents graphiques, Paris. Jean-Paul Gandolfo teaches at the Ecole nationale superieure Louis Lumiere, Paris. Sibylle Monod oversees research publications at the Centre national de la recherche scientifique (CNRS). John P. McElhone is photograph conservator at the National Gallery of Canada, Ottawa.
Praise For…
---
 "The most comprehensive book yet written on the conservation of old photographs."—The Royal Photographic Society Journal
"A comprehensive, clearly written, beautifully illustrated compendium of virtually all photographic processes that have allowed people to share visual prose and poetry for over 170 years. . . . This volume should be in every museum, in every university and public library, and in the abodes of collectors and historians. . . . Essential."—Choice
"A pleasure to use."—Fort Worth Star-Telegram
 "The book is very well produced, attractively laid out, and easy to navigate."—Photographica World
"Clearly written and illustrated with diagrams and examples, this superb resource will be invaluable to students, curators, and any general reader interested in learning how to conserve their old photos and negatives."—Book News, Inc., SciTech Book News