The Freedom Star (Paperback)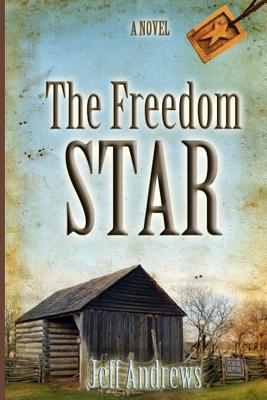 $12.95
Usually Ships in 1-5 Days
Description
---
COMPELLING HISTORICAL FICTION -
The Freedom Star is a riveting, character-driven saga of two families, one owned by the other, at the outbreak of America's Civil War. One reader calls it, "Powerful and evocative." Another describes it as, "Just one of those special books."
The year is 1860. A young slave named Isaac toils in the tobacco fields while longing for the freedom that Henry, his boyhood friend and owner's son, takes for granted. Awaiting his chance to escape, he steals away under cover of darkness to shepherd others on their journey north along the Underground Railroad.
When war comes, Henry enlists to fight for Virginia. In his absence, Patrick, his older brother, seizes control of the family farm. Fear grips the slave quarters as Patrick's harsh new ways become law. Suddenly, slaves feel the sting of the whip, Patrick sells Isaac's father, and Isaac's mother must now shield her children, as well as Henry's invalid father, from Patrick's greed-driven brutality.
Following false promises and failed escapes, Isaac's only hope of reuniting with the woman he loves lies in joining Henry and the Rebels on their march north. When Henry is wounded and taken prisoner, Isaac is finally behind Union lines and free, but facing a choice: should he follow his dreams north or return to slavery to save his friend?
The Freedom Star unfolds against the backdrop of the Civil War, bringing added tension to this gripping family drama. One reader said, "Jeff Andrews paints a vivid picture of the civil war slave life. His character development is superb. By the end of the story, you feel like you know each of the characters intimately."
WHAT OTHERS ARE SAYING:
"Riveting and real - Just two words to describe this wonderful book."
"A Wonderful Story - Transporting me back in time, I was pulled into the lives of the slaves and the slave owners. Mr. Andrews created characters that soon either won my heart or made my blood boil."
"Fantastic - ...impossible to put down, which resulted in me staying up way too late for too many nights. It has been quite sometime since I have become this involved in a book. A MUST read "
"Fascinating Novel - The author did a wonderful job creating believable, three-dimensional characters and portraying realistic scenarios and interactions between them."
"Great story with characters that will be hard to forget -A very well-written story that will stay with you well after the last pages are read."
"Strongly recommended - The characters are so real I miss them now that I have finished reading the book."
About the Author
---
Jeff Andrews grew up in Moorestown, New Jersey, a stone's throw from Philadelphia and a short drive to the Jersey shore. After graduating from Baldwin-Wallace College (now Baldwin-Wallace University), he set off on a twenty-year adventure with the United States Marine Corps, rolling up his sleeves and getting down to business in such exotic settings as Vietnam, Japan, Egypt, Morocco, Denmark, Brazil, and Beirut, Lebanon. Along the way, he picked up a graduate degree from George Washington University. Jeff is a member of the Society of Civil War Historians and his love of history inspires his writing. He strives to create an experiential connection to our past through rich, character-driven stories spun across a carefully-researched historical tapestry. Jeff and his wife, Mary Lou, live in Virginia Beach, VA and enjoy every opportunity to lace up their hiking boots and trudge across the plantations, battlefields, and historic parks of the Old Dominion.