Osmos Magazine: Issue 20 (Paperback)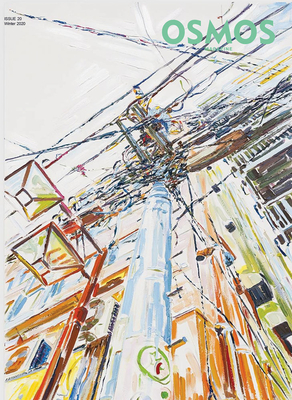 $25.00
Usually Ships in 1-5 Days
Description
---
Writings on, and work by, Mariah Garnett, Diane Severin Nguyen and Margarete Jakschik plus an essay on the many uses of the word "pictures"
Founder and editor of Osmos Magazine Cay Sophie Rabinowitz (formerly of Parkett and Fantom) describes the publication as "an art magazine about the use and abuse of photography," explains . The magazine is divided into thematic sections--some traditional, and others more idiosyncratic.
This 20th issue looks backward and forward. Kelly Sidley's essay surveys the wide-ranging use of the term "pictures" in 1977, from Mapplethorpe's simultaneous shows entitled "Pictures"--one of "portraits" at Holly Solomon and the other of "erotic pictures" at the Kitchen--to Douglas Crimp's renowned
Pictures Generation
exhibition at Artists Space. The "Still Moving Still" section focuses on Los Angeles-based Mariah Garnett; a portfolio on the work of Diane Severin Nguyen; and a selection of images by Margarete Jakschik, who was the cover artist for the previous issue. Alongside longtime contributing editors Tom McDonough and Drew Sawyer, new contributors such as River Bullock make their debut.