The ABC's of Attitude: Discover Your Secret Formula to Achieve Success in Your Personal and Business Life, Increase Your Emotional Intelligen (Attitude Is Everything) (Hardcover)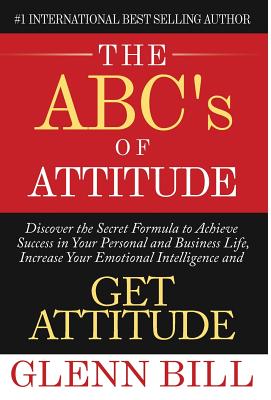 $29.95
Usually Ships in 1-5 Days
Description
---
There is a Common Link in Successful People, Relationships, Teams, Businesses and Leaders...That Link is Attitude
THE ABC'S OF ATTITUDE is your Secret Formula to creating an attitude that will reshape, reform and reignite your attitude and put you on the path to increased happiness, success and fulfillment in life.
Attitude has been defined as the way you dedicate yourself to the way you think. Glenn takes it a step further and defines it as the way you feel about the way you think.
Could examining your attitude about all the areas, relationships and challenges in your life create an awakening that could fuel new levels of excitement, success and vitality in your life?
How about the way you think? Have you ever given it any real thought? Is the way you think giving you what you want out of life?
Everyone wants to talk about and study everyone else's story; however, the most important story in your life...is your story
How do you want your story to play out?
In this book you will discover the three biggest mistakes people make when trying to develop a winning attitude.
Glenn shares what he means by "Get Attitude" which is a powerful way to leverage your attitude to overcome any challenge you are facing in your life. His RID OF formula helps you get RID OF complacency, unhappiness, lethargy, bad habits and most of all, yes, a bad attitude
Creating and improving your attitude is as simple as the ABC's.
The ABC's of ATTITUDE is your personal adventure into defining what Your Attitude is, what you would like Your Attitude to be, and guide you through a process in order to change the way you think about life, relationships and success.
Use this Secret Formula to Get Attitude and make the change starting Today