The Memory Police: A Novel (Hardcover)
Holiday Hours and New Hours in 2022
Thank you for your support this year!
Beginning Jan. 3 Prince Books will open one hour later at 10 am Mon-Sat. and 11 am Sunday.
January 10, 2022: WE ARE HIRING. PLEASE SEE JOB DESCRIPTION BELOW AND CLICK pdf AT THE BOTTOM FOR EMPLOYMENT APPLICATION
Application must be filled out by hand and returned to the bookstore in person.
EMPLOYMENT APPLICATION BELOW:
High school degree mandatory; at least some college preferred.
This job is people oriented but also extremely detail oriented! We process a lot of special and online orders and have thousands of inventory records. Strict adherence to our process is important to keep the store operating smoothly.
Responsibilities include, but are not limited to:
Ensuring that all customers, whether in store, over the phone or online have a positive shopping experience
Operating our cash registers efficiently and accurately
Creating and maintaining displays; shelving books and maintaining good section organization
Receiving and returning shipments; maintaining an accurate physical inventory
Processing online orders for store pickup, curbside pickup, and shipping
Standing/walking is constantly required
Lifting of books and boxes is constantly required
Basic store maintenance including taking out trash and boxes, washing door windows, and dusting
Must be comfortable learning and working with a variety of software, including point of sale/inventory control system, ecommerce and shipping programs
Must be able to work in a team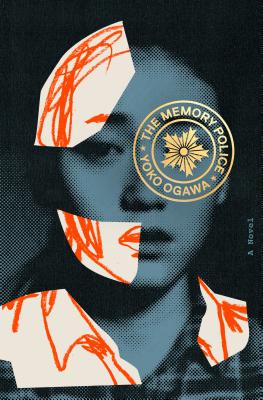 $25.95
Email or call for price.
Description
---
*** 2019 NATIONAL BOOK AWARD FINALIST ***
*** LONGLISTED FOR THE 2020 INTERNATIONAL BOOKER PRIZE AND THE 2020 TRANSLATED BOOK AWARD ***
*** NEW YORK TIMES 100 NOTABLE BOOKS OF THE YEAR ***

A haunting Orwellian novel about the terrors of state surveillance, from the acclaimed author of The Housekeeper and the Professor.

On an unnamed island off an unnamed coast, objects are disappearing: first hats, then ribbons, birds, roses—until things become much more serious. Most of the island's inhabitants are oblivious to these changes, while those few imbued with the power to recall the lost objects live in fear of the draconian Memory Police, who are committed to ensuring that what has disappeared remains forgotten.

When a young woman who is struggling to maintain her career as a novelist discovers that her editor is in danger from the Memory Police, she concocts a plan to hide him beneath her floorboards. As fear and loss close in around them, they cling to her writing as the last way of preserving the past.

A surreal, provocative fable about the power of memory and the trauma of loss, The Memory Police is a stunning new work from one of the most exciting contemporary authors writing in any language.
About the Author
---
YOKO OGAWA has won every major Japanese literary award. Her fiction has appeared in The New Yorker, A Public Space, and Zoetrope: All-Story. Her works include The Diving Pool, a collection of three novellas; The Housekeeper and the Professor; Hotel Iris; and Revenge. She lives in Hyogo.
Praise For…
---
*** 2019 NATIONAL BOOK AWARD FINALIST ***
One of the Best Books of the Year:
The New York Times ● The Washington Post ● Chicago Tribune ● The Guardian ● Time ● The Dallas Morning News ● Financial Times ● Esquire ● Library Journal ● The A.V. Club ● Kirkus Reviews ● LitHub

"An elegantly spare dystopian fable . . . Reading The Memory Police is like sinking into a snowdrift: lulling yet suspenseful, it tingles with dread and incipient numbness . . . Ogawa's ruminant style captures the alienation of being alive as the world's ecosystems, ice sheets, languages, animal species and possible futures vanish more quickly than any one mind can apprehend." —The New York Times Book Review

"[A] masterly novel." —The New Yorker

"The Memory Police is a masterpiece: a deep pool that can be experienced as fable or allegory, warning and illumination. It is a novel that makes us see differently, opening up its ideas in inconspicuous ways, knowing that all moments of understanding and grace are fleeting. It is political and human, it makes no promises. It is a rare work of patient and courageous vision . . . [It] reaches English-language readers as if sent from the future." —The Guardian

"A masterful work of speculative fiction . . . An unforgettable literary thriller full of atmospheric horror." —Chicago Tribune

"Quietly devastating . . . Ogawa finds new ways to express old anxieties about authoritarianism, environmental depredation and humanity's willingness to be complicit in its own demise." —The Washington Post

"A feat of dark imagination . . . Ogawa stages an intimate, suspenseful drama of courage and endurance while conjuring up a world that is at once recognizable and profoundly strange . . . Emerging from Ms. Ogawa's latest creation feels like waking up to find an unsettling dream sliding just out of memory." —The Wall Street Journal

"The Memory Police truly feels like a portrait of today. To await the future is to disappear the present—which only accelerates the speed with which now turns to then, and then turns to nothing . . . It's difficult not to see The Memory Police as a comment on creeping authoritarianism. So too is it a lovely, if bleak, meditation on faith and creativity—or faith in creativity—in a world that disavows both." —Wired (Book of the Month)

"In an era where the concept of truth is negotiable and Alexa might be spying on you, Ogawa's taut novel of surveillance makes for timely, provocative reading . . . A harrowing parable about the importance of memory and the profound danger of cultural amnesia." —Esquire

"One of Japan's most acclaimed authors explores truth, state surveillance and individual autonomy. Ogawa's fable echoes the themes of George Orwell's 1984, Ray Bradbury's Fahrenheit 451, and Gabriel Garcia Marquez's 100 Years of Solitude, but it has a voice and power all its own." —Time

"The novel is particularly resonant now, at a time of rising authoritarianism across the globe. Throughout the book, citizens live under police surveillance. Novels are burned. People are detained and interrogated without explanation." —The New York Times

"A deeply traumatizing novel in the best way possible." —Vulture

"Ogawa lays open a hushed defiance against a totalitarian regime by training her prodigious talent on magnifying the efforts of those who persistently but quietly rebel." —The Japan Times

"You won't be forgetting this haunting and imaginative novel anytime soon." —Refinery29

"A searing, vividly imagined novel by a wildly talented writer . . . Dark and ambitious." —Publishers Weekly (starred, boxed review)

"A poignant examination about how struggles and people are interconnected and the fact that security is not enough to hope for . . . Ogawa's prose feel[s] applicable not just to political atrocities like genocide but to climate change or any other crisis made worse by general complacency." —The A. V. Club

"A taut, claustrophobic thriller." —Salon

"Ogawa crafts a powerful story about the processing of loss and the importance of memories." —Annabel Gutterman, Time

"Ogawa's anointed translator, Snyder, adroitly captures the quiet control with which Ogawa gently unfurls her ominously surreal and Orwellian narrative." —Booklist (starred review)

"Eerily surreal, Ogawa's novel takes Orwellian tropes of a surveillance state and makes them markedly her own." —Thrillist

"Ogawa employs a quiet, poetic prose to capture the diverse (and often unexpected) emotions of the people left behind rather than of those tormented and imprisoned by brutal authorities." —Kirkus Reviews (starred review)