The Shepherd's View: Modern Photographs From an Ancient Landscape (Hardcover)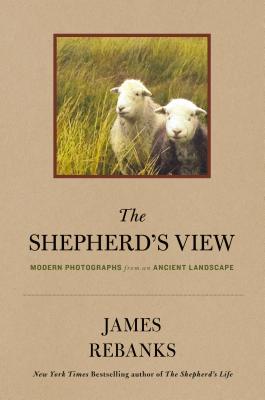 Description
---
From The New York Times bestselling author of The Shepherd's Life, a breathtaking book of photography and wisdom that chronicles an ancient way of living that deeply resonates in our modern world. With over eighty full color photographs The English Lake District comes into full focus: the sheep competitions of the spring, the sweeping pastures of the summer, beloved sheep dogs in the fall and the harsh snows of winter. A celebration of a way of life still very much alive, The Shepherd's View is a poetic, and artistic achievement from one of England's most celebrated new voices.
About the Author
---
James Rebanks runs a family-owned farm in the Lake District in northern England. A graduate of Oxford University, James works as an expert advisor to UNESCO on sustainable tourism. The Shepherd's Life is his first book.
Praise For…
---
Praise For James Rebanks and The Sehperd's View
A torrent of images, bare journal entries, and essayistic vignettes creates constant vistas of this place and its people.
"Captivating... A book about continuity and roots and a sense of belonging in an age that's increasingly about mobility and self-invention. Hugely compelling."
- Michiko Kakutani, The New York Times, Ten Best Books of the Year
"It's bloody marvelous."
- Helen Macdonald, New York Times bestselling author of H is for Hawk
"Mr. Rebanks writes with loving eloquence about a kind of deep-rooted life that is all but lost in the developed world."
- Geraldine Brooks, Pulitzer Prize-winning author of March and The Secret Chord