Scholastic Book of World Records 2022 (Paperback)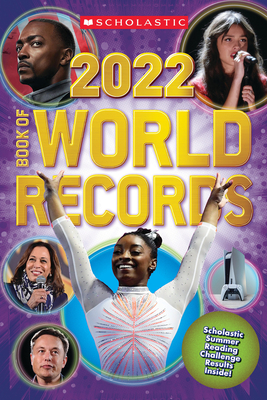 Description
---
It's been another year of amazing facts, trends, current events, and more! Read about all the epic world records you need to know from 2022, like the reschedule of the Summer Olympics and the inauguration of the first female Vice President.
The world's most inspiring, awesome, and jaw-droppings records are packed in this updated seventh edition of the Scholastic Book of World Records!
Find out amazing stats, like:
- Which Robert Pattinson movie did better: Batman or Twilight?
- What concert was the most anticipated event: the My Chemical Romance reunion or BTS?
- How many basketball games did LeBron James win?
- And a whole lot more!
This awe-inspiring updated edition of the Book of World Records comes complete with new entries in pop culture, science, tech, nature, sports, medicine, and more. This 2022 edition also includes "Trending" sections for each category, covering all the new cool social media facts, incredible stats, and facts you need to know from the past year.