The Bite of the Mango (Compact Disc)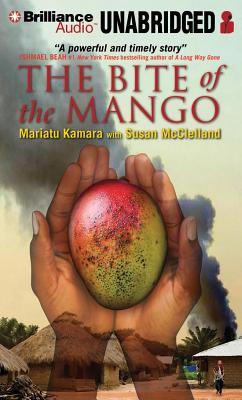 $19.99
Email or call for price.
Description
---
As a child in a small rural village in Sierra Leone, Mariatu Kamara lived peacefully surrounded by family and friends. Rumors of rebel attacks were no more than a distant worry. But one day when 12-year-old Mariatu set out for a neighboring village, she never arrived. Heavily armed rebel soldiers kidnapped and tortured her. In a brutal act of senseless violence, they cut off both her hands. Stumbling through the countryside, Mariatu miraculously made her way to the capital, Freetown, where she had to turn to begging to survive. This heart-rending memoir, written together with journalist Susan McClelland, not only chronicles her physical and emotional journey to the present, but stands as a testament to her astonishing courage and resilience. Today Mariatu lives in Toronto where she serves as a UNICEF Special Representative for Children and Armed Conflict.