The Power of Creative Reasoning: The Ideas and Vision of John Garang (Paperback)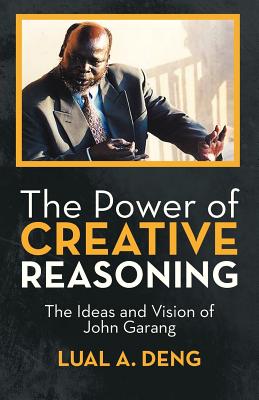 $18.95

Usually Ships in 2-6 Days
Description
---
Seventy-two percent of South Sudan's population is under thirty years of age. It is this generation that must create a new South Sudanese identity that is inclusive of all its nationalities. In The Power of Creative Reasoning, author Lual A. Deng shows how the ideas and concepts touted by Dr. John Garang could facilitate the advancement of the ideals of freedom, liberty, and human dignity.
The Power of Creative Reasoning provides an insider's perspective on Garang, a visionary leader who used a combination of strategic thinking and a path-goal approach to resolve complex societal problems. Deng has coined the term "Garangism" as the pursuit of Sudanese commonality with conviction, courage, consistency, and creativity to end all forms of marginalization.
Deng shows how Garang employed symbolic logic in the form of Venn Diagrams to articulate the vision of New Sudan and presents ten power-ful ideas to help the Sudanese as they are facing serious challenges of leadership, democratic governance, sustained peace, economic growth, poverty, and corruption. The Power of Creative Reasoning communicates that the leadership of the new Sudan can manage these challenges by internalizing Garang's ideas.