A Step Back: A Journey through Art and the Imagination (Paperback)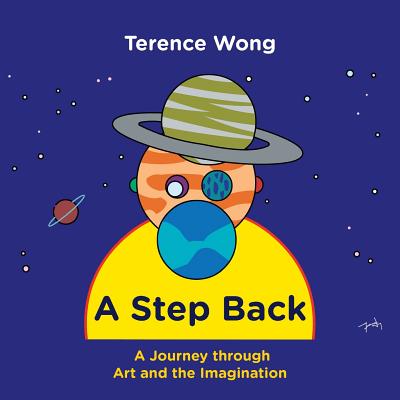 $13.95
Usually Ships in 2-6 Days
Description
---
Terence Wong remembers looking at paintings by Picasso, Braque, and other cubist artists as a child and being delighted by their multidimensionality. In A Step Back: A Journey through Art and the Imagination, he offers children and adults an opportunity to do the same-to take a step back, look at art from another angle, and let their minds wander to all the possibilities.
In this whimsical children's book, Wong pairs the bright, colorful artwork of the universe with questions that encourage children and adults to consider all the dimensions and angles of the pictures before them. Wong believes that one of life's most important lessons is learning that there is always more than meets the eye in any given situation, and he presents adults and children with an opportunity to come together and discover this simple, but profound, truth while musing over the book's many eye-catching illustrations.
A Step Back engages young and old alike, inspiring hours of conversation and laughter. Gain a new view of the universe, your child, and yourself each time you pick up this charming and intriguing book.
About the Author
---
Terence Wong was born in Hong Kong in 1980. He earned bachelor's degrees in mathematics and computer science, with a focus on software engineering, from the University of Waterloo in Canada before receiving his certificate in business excellence at Columbia Business School. Wong went to work for Bonco in 2004 in manufacturing, industrial designing, and research and development. He designed a creative strategy board game that sold globally in 2005. He is currently a director of strategic initiatives in finance in New York City.