The Picture of Dorian Gray: Color Illustrated, Formatted for E-Readers (Paperback)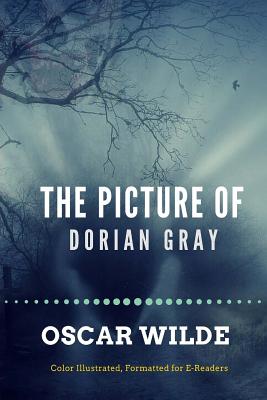 $20.99
Usually Ships in 1-5 Days
Description
---
Unabridged & Original version with all 388 pages
Includes: 15 Illustrations and Biography
The Picture of Dorian Gray is an 1891 philosophical novel by writer and playwright Oscar Wilde. First published as a complete story in the July 1890 issue of Lippincott's Monthly Magazine, the editors feared the story was indecent, and without Wilde's knowledge, deleted five hundred words before publication. Despite that censorship, The Picture of Dorian Gray offended the moral sensibilities of British book reviewers, some of whom said that Oscar Wilde merited prosecution for violating the laws guarding the public morality. In response, Wilde aggressively defended his novel and art in correspondence with the British press.
Wilde revised and expanded the magazine edition of The Picture of Dorian Gray (1890) for publication as a novel; the book edition (1891) featured an aphoristic preface - an apologia about the art of the novel and the reader. The content, style, and presentation of the preface made it famous in its own literary right, as social and cultural criticism. In April 1891, the editorial house Ward, Lock and Company published the revised version of The Picture of Dorian Gray.
The only novel written by Wilde, The Picture of Dorian Gray exists in two versions, the 1890 magazine edition (in 13 Chapters) as submitted to Lippincott's Monthly Magazine, and the 1891 book edition (in 20 Chapters). As literature of the 19th century, The Picture of Dorian Gray is an example of Gothic fiction with strong themes interpreted from the legendary Faust Dorian Gray is the subject of a full-length portrait in oil by Basil Hallward, an artist who is impressed and infatuated by Dorian's beauty; he believes that Dorian's beauty is responsible for the new mode in his art as a painter. Through Basil, Dorian meets Lord Henry Wotton, and he soon is enthralled by the aristocrat's hedonistic worldview: that beauty and sensual fulfilment are the only things worth pursuing in life.
Newly understanding that his beauty will fade, Dorian expresses the desire to sell his soul, to ensure that the picture, rather than he, will age and fade.