Versailles (Hardcover)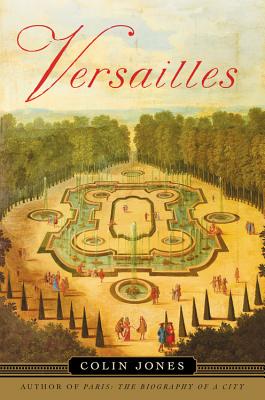 Description
---
The vivid story of the creation, renovation, and enduring legacy of the most famous building in France: the palace of Versailles

Nothing represents the glorious and fraught history of France quite like the Palace of Versailles. Made famous by the absolutist king Louis XIV, Versailles became legendary for the splendor of its revels -- but then, after the Revolution of 1789, it fell into disrepute as a reminder of royal excess and abuse of power. Subsequent French governments struggled with how to handle the opulent palace and grounds -- should the site be memorialized, trivialized, rehabilitated, or even destroyed outright?

Drawing on a new wave of recent research, historian Colin Jones masterfully traces the evolution of Versailles as a space of royal politics and aristocratic pleasures, a building of mythic status, and one of the world's great tourist destinations. Accessible and compelling, this book is a must-read for all Francophiles.
About the Author
---
Colin Jones teaches at Queen Mary University of London and the University of Chicago. He is the author of many books on French history, including Paris: A Biography of a City.
Praise For…
---
"This is not only a splendid, irresistibly readable introduction to one of the world's most fascinating places, but one of the rare books that gives us the whole history, down to the present day. With a sure hand, Colin Jones traces the evolution of Versailles from grand royal project, to the home of the French court, to the target of revolutionary furies, to the setting for the proclamation of the German Empire and the post-World War I peace conference, to its current role as heritage site and mega-tourist attraction."
—
David Bell, Princeton University
"A captivating narrative about a town and building with humble beginnings that became inextricably linked with the sociopolitical trajectory of France...For history buffs and Francophiles this is an engaging, accessible look at the layers behind one of the most well-known places in France."
—
Publishers Weekly
"Drawing on a burgeoning of recent research and scholarship, as well as memoirs and chronicles, Jones creates an adroit overview of the transformation of Versailles from a rustic hunting lodge to France's most sumptuous palace...A brisk and richly detailed history of a significant place."
—
Kirkus
"A readable guide to Versailles' history."
—
Booklist