The City We Became (Compact Disc)
COVID-19 Update
For now, Prince Books intends to remain open. If you would like a book and don't want to come into the store, please call us with your book request and credit card number, (or place order at prince-books.com), tell us that you would like us to bring your purchase out to your car. Park on Martin's Lane next to the back door, and call us so we can run your purchase out to you.
In the meantime we'll be closing daily at 5 p.m. Thank you for your business!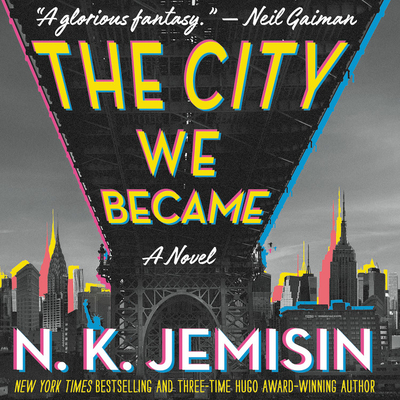 Description
---
Five New Yorkers must come together in order to defend their city from an ancient evil in the first book of a stunning new novel by Hugo Award-winning and NYT bestselling author N. K. Jemisin.
Every great city has a soul. Some are as ancient as myths, and others are as new and destructive as children. New York City? She's got six.
But every city also has a dark side. A roiling, ancient evil stirs in the halls of power, threatening to destroy the city and her six newborn avatars unless they can come together and stop it once and for all.