American Overdose: The Opioid Tragedy in Three Acts (Compact Disc)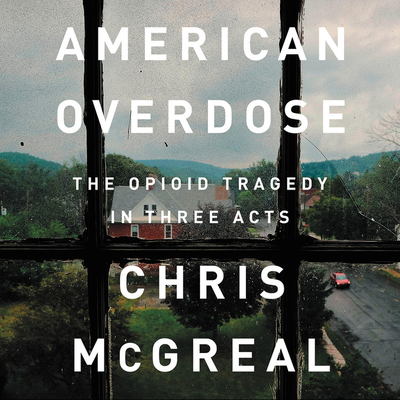 $34.00
Usually Ships in 1-5 Days
Description
---
A comprehensive portrait of a uniquely American epidemic-devastating in its findings and damning in its conclusions
The opioid epidemic has been called one of the greatest mistakes of modern medicine. But calling it a mistake is a generous rewriting of history. Driven by greed, incompetence, and indifference, it was an utterly avoidable tragedy.
Chris McGreal reveals this in his deeply reported account, covering everyone from the law enforcement who struggled to get prosecutors to go after the doctors they called drug dealers in white coats; to miners who grew addicted to opioids while trying to ease the pain of their strenuous job; to physicians and scientists who tried to warn of an epidemic; to a teenage girl dragged into the heroin trade.
American Overdose also presents new evidence of Big Pharma's domination of the healthcare system as it flooded the country with opioids. It exposes how the Food and Drug Administration and Congress were coopted into the drive to push painkillers-resulting ultimately in the rise and resurgence of heroin cartels in the American heartland.
McGreal tells the story, in terms both broad and intimate, of a population hit by a catastrophe they never saw coming. It was years in the making; and its ruinous consequences will stretch years into the future.