Photography's Orientalism: New Essays on Colonial Representation (Issues & Debates) (Paperback)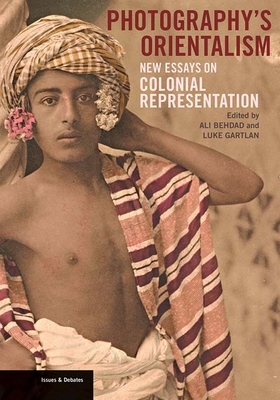 Description
---
The Middle East played a critical role in the development of photography as a new technology and an art form. Likewise, photography was instrumental in cultivating and maintaining Europe's distinctively Orientalist vision of the Middle East. As new advances enhanced the versatility of the medium, nineteenth-century photographers were able to mass-produce images to incite and satisfy the demands of the region's burgeoning tourist industry and the appetites of armchair travelers in Europe. In this way, the evolution of modern photography fueled an interest in visual contact with the rest of the world.

Photography's Orientalism offers the first in-depth cultural study of the works of European and non- European photographers active in the Middle East and India, focusing on the relationship between photographic, literary, and historical representations of this region and beyond. The essays explore the relationship between art and politics by considering the connection between the European presence there and aesthetic representations produced by traveling and resident photographers, thereby contributing to how the history of photography is understood.
About the Author
---
Ali Behdad is John Charles Hillis Professor of Literature and chair of the English Department at the University of California, Los Angeles. His books include Belated Travelers: Orientalism in the Age of Colonial Dissolution (Duke, 1994) and A Forgetful Nation: On Immigration and Cultural Identity in the United States (Duke, 2005). Luke Gartlan is a lecturer in the School of Art History at the University of St Andrews, Scotland. His recent publications include "'Bronzed and Muscular Bodies': Jinrikishas, Tattooed Bodies, and Yokohama Photography," in Transculturation in British Art, 1770 –1930 (Ashgate, 2012). He is also editor designate (2013 –14) of the journal History of Photography.
Praise For…
---
"Nineteenth-century Indian photographers made portraits that borrow heavily from the conventions of Mughal miniatures. Early 20th-century Indian photographers did not wince from shooting graphic images of pro-independence protestors shot down by British Army rifles in demonstrations. And most interesting of all, this book is full of wonderful Ottoman photos—portraits, journalism, and magnificent panoramic landscapes that are essentially documents of empire, attesting to the depth, breadth and ethnic variety of the Sultan's domains."— Art & Antiques