Designing Sustainable Residential and Commercial Interiors: Applying Concepts and Practices (Paperback)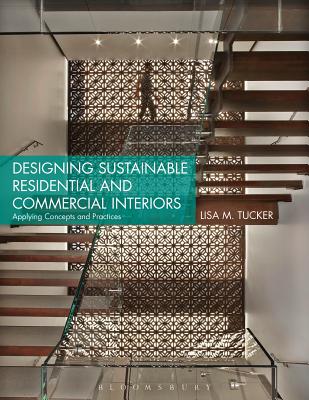 Description
---
Designing Sustainable Residential and Commercial Interiors: Applying Concepts and Practices is a core text for students and designers seeking to apply sustainability to all stages of the design process for commercial interiors. The book provides an overview of the types of commercial interior design projects emphasizing a three-pronged approach to sustainability: equity, economy and ecology.
Through inspirational case studies for a range of contract projects - such as office design, retail design, healthcare design, hospitality design, restaurant design and institutional design - readers will learn how to use a sustainable concept as the foundation for a well-designed, green project.
About the Author
---
Lisa M. Tucker is an Associate Professor of Interior Design in the School of Architecture and Design at Virginia Polytechnic Institute and State University, USA, where she serves as the Program Chair and Graduate Program Coordinator for Interior Design and teaches courses on lighting, building systems, and upper level design studios.