Chaumet: Photography, Arts, Fetes (Classics) (Hardcover)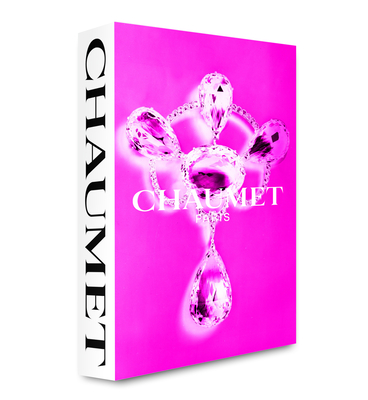 $75.00
Email or call for price.
Description
---
The fine jeweler Chaumet, established in 1780, is one of the crown jewels of Place Vend me. Following the release of a first slipcase set of M moire volumes, Assouline introduces a second set on the themes of F tes, the Arts, and Photography, seen through the lens of more than two centuries of history and the evolution of Chaumet's artistic creations:
Photography: Chaumet has kept meticulous records of its creations, and in the late 1800s, Joseph Chaumet established an in-house photographic studio to immortalize each jewel. From large-format glass plates to cutting-edge digital, the history of photography is reflected in the house's extensive archives.
Arts: A high-jewelry atelier is akin to symphony, a fine sculpture, or an epic poem, and the successive maestros and virtuoso artisans of the Chaumet atelier have composed symphonies of artistic jewels to express new emotions through innovative styles, themes, and colors.
F tes: From imperial banquets to late nights at fashionable clubs to lavish costume balls, the Parisian spirit of joie de vivre inspires consummate artistry, and the house's latest collection, Chaumet est une f te, evokes these moments of culture and music that have punctuated the lives of its illustrious clients and for which they adorned themselves with extraordinary jewels.