Creation: How Science Is Reinventing Life Itself (Paperback)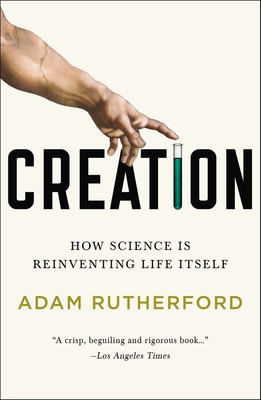 Description
---
Today's scientists are radically exceeding the boundaries of evolution and engineering entirely novel creatures. Cutting edge "synthetic biology" may lead to solutions to some of the world's most pressing crises and pave the way for inventions once relegated to science fiction.

Meanwhile, these advances are shedding new light on the biggest mystery of all—how did life begin? As we come closer and closer to understanding the ancient root that connects all living things, Adam Rutherford shows how we may finally be able to achieve the creation of new life where none existed before.
About the Author
---
Adam Rutherford is an editor at Nature and presents programs for BBC Radio and television. A geneticist by training, he has a Ph.D. from University College London.
Praise For…
---
"Combining superb science writing with a refreshing wit, Rutherford does an excellent job of bringing genomics and synthetic biology to life."
—Publishers Weekly 

"Rutherford delivers a timely and important dispatch from the field tilled by James Watson and Francis Crick…Creation shows that their revolution isn't slowing down."
—The Los Angeles Times