The Luxor Obelisk and Its Voyage to Paris (Hardcover)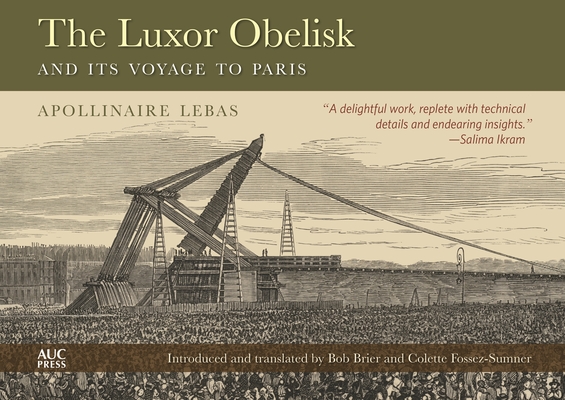 Description
---
The extraordinary story of how an obelisk from the banks of Luxor was transferred to the Place de la Concorde in Paris in the early 19th century
Transporting the Luxor obelisk from Egypt to Paris was one of the great engineering triumphs of the early nineteenth century. No obelisk this size (two hundred and fifty tons) had left Egypt in nearly two thousand years, and the task of bringing it fell to a young engineer, Apollinaire Lebas, a man of extraordinary resolve and ability. His is a tale of adventure, excitement, and drama, but one hardly known to the English-speaking world.
Lebas' team was struck by the plague; they ran out of wood; they had to wait four months for the Nile to rise to free their beached ship. But in the end, The Luxor, with its precious cargo on board, sailed down the Nile. On October 25, 1836 before two hundred thousand cheering Parisians, Lebas raised his obelisk. He was rewarded handsomely by his king, a medal with his name on it was struck, and his body lies in the famous Pere Lachaise Cemetery in Paris along with French luminaries. Now this first-ever translation of Lebas's account, including digitally enhanced copies of his beautiful drawings, makes his remarkable story available to a wide audience.
About the Author
---
Bob Brier and Colette Fossez Sumner reside in New York City.