House Lessons: Renovating a Life (MP3 CD)
COVID-19 Update
March 30: In his March 30 press briefing, Governor Northam continues to say that businesses like Prince Books may remain open to customers as long as we practice social distancing. We are currently processing many online, email and phone orders, and we continue to receive boxes from our wholesaler and publishers. You are welcome to request curbside delivery, or you may come into the store. We spray the counter and the doors throughout the day. Please continue to order from us! Thank you for your business.
For now, Prince Books intends to remain open. If you would like a book and don't want to come into the store, please call us with your book request and credit card number, (or place order at prince-books.com), tell us that you would like us to bring your purchase out to your car. Park on Martin's Lane next to the back door, and call us so we can run your purchase out to you.
In the meantime we'll be closing daily at 5 p.m. Thank you for your business!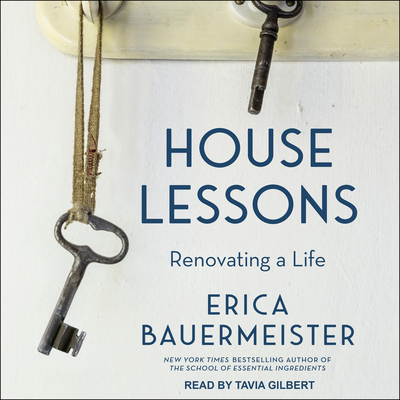 Description
---
Have you ever fallen in love against all odds? Discover what happens when a house has its own lessons to teach in this moving and insightful memoir that ultimately shows us how to make our homes (and lives) better. In this mesmerizing memoir-in-essays, New York Times bestselling author Erica Bauermeister renovates a trash-filled house in eccentric Port Townsend, Washington, and in the process takes listeners on a journey to discover the ways our spaces subliminally affect us. A personal, accessible, and literary exploration of the psychology of architecture, this book is designed for homeowners, remodelers, and those who are simply curious about how our built environments shape who we become.