And the Tide Comes in...: Exploring a Coastal Salt Marsh (Long Term Ecological Research) (Paperback)
COVID-19 Update
For now, Prince Books intends to remain open. If you would like a book and don't want to come into the store, please call us with your book request and credit card number, (or place order at prince-books.com), tell us that you would like us to bring your purchase out to your car. Park on Martin's Lane next to the back door, and call us so we can run your purchase out to you.
In the meantime we'll be closing daily at 5 p.m. Thank you for your business!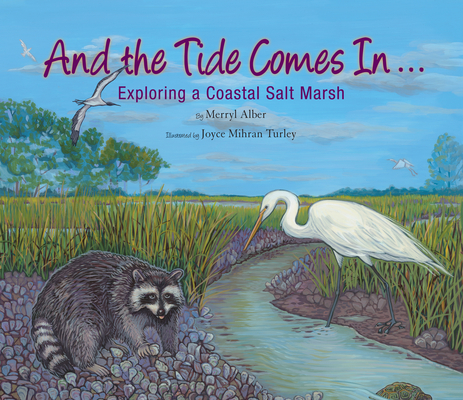 Description
---
This book is a narrative told from the point of view of a young girl who is showing her visiting cousin a Georgia coastal salt marsh. The children visit the marsh every day for four days, slowly building their knowledge of the ecosystem. As they make their way through the tall marsh grass, the two children slip and slide on marsh mud, discover clusters of ribbed mussels at the base of the grass, and watch as fiddler crabs skitter from burrow to burrow around the edge of a creek. Representative of intertidal marshes throughout the world, the Georgia coastal salt marsh described in this book is typically shared by both land and marine mammals, presenting a unique ecosystem at the water's edge.
About the Author
---
Merryl Alber is a marine biologist and professor in the Department of Marine Sciences at the University of Georgia. Joyce Mihran Turley has illustrated many children's books depicting the unique ecosystems of our national parks. She lives in Fort Collins, Colorado.