Fadeaway Joe: A Novel (Hardcover)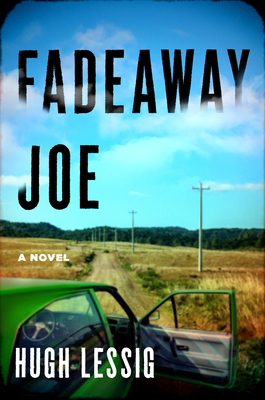 Description
---
Perfect for fans of S. A. Cosby and Allen Eskens, Joe Pendergast must go all in one last time as he grapples with the ghosts of his past–and present–in this gritty, high-stakes thriller.

Sixty-four-year-old Joe has known violence his entire life. For forty years, he's worked as an enforcer for loan shark and close friend Maxie Smith, breaking more than a few bones along the way. When Maxie abruptly fires him, Joe isn't sure where to lay the blame—on Maxie, the man he once considered his brother, or on the early-onset Alzheimer's that made Maxie lose faith in him in the first place.

To keep his head above water, he begins to operate a food truck that's barely getting by. Desperate to regain some purpose in his life, Joe makes a life-altering decision: he's going to take down Maxie Smith by any means necessary, once and for all. However, his plan of revenge is sidelined when he meets twenty-two-year-old Paula Jessup, a wise-cracking amateur detective with a few scheming cards up her sleeve, who's on the run from a trafficking ring she's been investigating. The two form an unlikely bond: Paula needs some protection and Joe needs a purpose.

With the stakes running high and the clock ticking down—will this gamble pay off?
About the Author
---
Hugh Lessig spent more than thirty years as an award-winning newspaper reporter, covering everything from city council meetings to the earthquake in Haiti. Along the way, he's met people at the highs and lows of life and interviewed accused murderers and governors, welders and lawyers, and old men who fought our nation's wars. Born in eastern Pennsylvania, he moved to Hampton Roads, Virginia, in 1997. His short stories have appeared in Thuglit, Shotgun Honey, Crime Factory and Needle. In addition, his work is featured in the following anthologies: Mickey Finn 21st Century Noir, Volumes I and II; Groovy Gumshoes: Private Eyes in the Psychedelic Sixties; and Guns & Tacos. Fadeaway Joe is his first novel.
Praise For…
---
Praise for Fadeaway Joe:
"[This] debut catches fire . . . [For] those who read for intriguing characters."
—Library Journal

"Fadeaway Joe is the kind of noir I love: smart, tight, and just the right amount of gritty before giving way to the depths of human connection. The way Hugh builds the relationship between Joe and Paula is excellent, and by the end you'll be hoping this isn't the last we see of them together."
—Rob Hart, award-nominated author of The Warehouse and The Paradox Hotel

"Though Joe Pendergrast is living with the early stages of dementia and will someday lose his memory, Fadeaway Joe will stick with readers long after they read its last page. What Hugh Lessig has accomplished within its pages is a triumph. Joe and Paula get into your marrow and travel with you. Don't cheat yourself by skipping out on this one. I can't forget it." 
—Mark Westmoreland, author of A Violent Gospel and A Mourning Song

"Hugh Lessig's Fadeaway Joe is a sucker punch to the gut, a story that demands your attention and propels you through unexpected twists to a thrilling conclusion. It's not to be missed!"
—Michael Bracken, Anthony, Edgar, and Shamus award nominated author 

"Hugh Lessig's debut offers a well-crafted mix of murder, human trafficking, scams, betrayal, and surprising compassion. Told with a fresh voice and convincing characters, you'll believe that revenge is not a dish best served cold, but rather, hot, and from a food truck."
—Gregory Galloway, award-winning author of Just Thieves

"A twisty thrill ride that kept me turning pages, Fadeaway Joe is not to be missed. The teaming of Joe and Paula is a fresh take on the classic, grizzled older man and spiky younger woman pairing—imagine The Last of Us but a taut, gritty noir—and will have you rooting for them both by the end. I can't wait to see what Hugh Lessig writes next—his is a compelling new voice in crime fiction." 
—Samantha Jayne Allen, author of Pay Dirt Road and Hard Rain

"Man, I can't tell you the last time I tore through a book like I did with Fadeaway Joe. Paula Jessup is a two-ton firecracker and Joe Pendergast is the match. Echoing the best work of Jim Thompson and Charles Willeford, Lessig filters it all through a voice entirely his own." 
—Todd Robinson, author of The Hard Bounce and creator of Thuglit.

"Hugh Lessig's novel, Fadeaway Joe, is a lean, clever debut that has all the elements of a great crime novel: murder, betrayal, and revenge—but that's not all. The dynamic between the unlikely protagonist, bouncer-turned-food-truck-operator, Joe Pendergrast, and the feisty, mohawk-rocking Paula Jessup, give the reader a duo that's worth pulling for. This novel will leave you stunned and wanting more."
—Scott Blackburn, author of It Dies with You