A New Workbook of Cuneiform Signs (Paperback)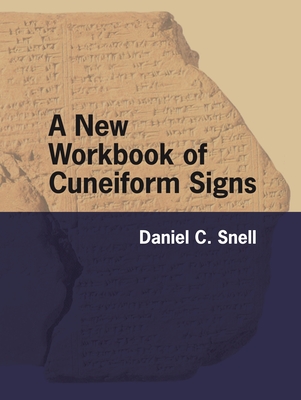 Description
---
Based on Daniel C. Snell's original workbook and informed by his decades of teaching, this new and improved textbook provides an introductory course in basic cuneiform signs. Using a method of repetition that asks the student to actively produce the signs as well as passively read them, it efficiently teaches more than one hundred basic signs in their Neo-Assyrian forms, all of which have been chosen for their recurrence and usefulness to the student. The workbook includes instructions and drills, frequent quizzes to reinforce retention, and notes that both provide context about the ancient cultures that used cuneiform and introduce modern scholarly conventions.
Designed for beginning students of cuneiform languages and cultures, A New Workbook of Cuneiform Signs is an easy and intuitive way to learn cuneiform. It is a valuable resource for students and teachers alike.
About the Author
---
Daniel C. Snell is L. J. Semrod Presidential Professor of History Emeritus at the University of Oklahoma. He is the author of A Companion to the Ancient Near East, 2nd ed., and Ancient Near East: The Basics, as well as Twice-Told Proverbs and the Composition of the Book of Proverbs, also published by Eisenbrauns.