Love Lies Bleeding (Paperback)
COVID-19 Update
March 30: In his March 30 press briefing, Governor Northam continues to say that businesses like Prince Books may remain open to customers as long as we practice social distancing. We are currently processing many online, email and phone orders, and we continue to receive boxes from our wholesaler and publishers. You are welcome to request curbside delivery, or you may come into the store. We spray the counter and the doors throughout the day. Please continue to order from us! Thank you for your business.
For now, Prince Books intends to remain open. If you would like a book and don't want to come into the store, please call us with your book request and credit card number, (or place order at prince-books.com), tell us that you would like us to bring your purchase out to your car. Park on Martin's Lane next to the back door, and call us so we can run your purchase out to you.
In the meantime we'll be closing daily at 5 p.m. Thank you for your business!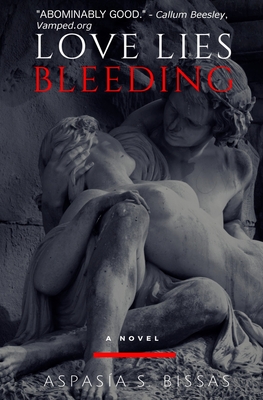 $12.95
Usually Ships in 1-5 Days
Description
---
"Aspas a S. Bissas has achieved writing afresh about an angle of vampirism that sometimes is claimed to be over-written and over-read.... This is not just another book for the pile, or another 'fresh layer of frost' for a snowman-this is abominably good." -Callum Beesley, Vamped.org "It is the rare gem that makes me utterly devour a tome disregarding all other stimuli. Love Lies Bleeding is such a gem." -Andy Boylan, Taliesin Meets the Vampires What happens when a predator loves its prey? Centuries-old Mara is dying a slow death when she meets Lee, a young man whose life has never belonged to him. Thrown together, they're forced to fight those who would destroy them and survive a slew of enemies they never expected, even as Mara falls into a downward spiral of delusion and obsession. Will she make a devil's deal to save both their souls? With pasts like theirs, can they ever have a future?