Like Crazy: Life with My Mother and Her Invisible Friends (Compact Disc)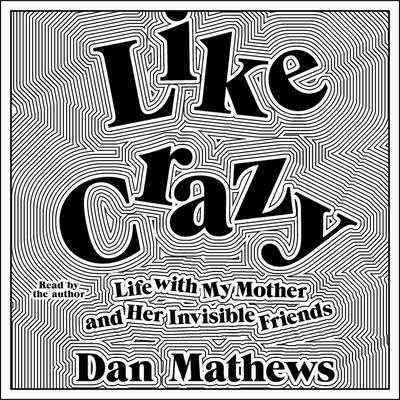 $29.99
Email or call for price.
Description
---
"Exquisite. Full of wry humor, tenderness, and compassion." --Jeannette Walls, New York Times bestselling author A hilarious and heartbreaking memoir about an outlandish mother and son on an odyssey of self-discovery, and the rag-tag community that rallied to help them as the mother entered the final phase of her life.Dan Mathews knew that his witty, bawdy, unhinged mother, Perry, was unable to maintain her fierce independence at seventy-eight--so he flew her across the country to Virginia to live with him in an 1870 townhouse badly in need of repairs. But to Dan, a screwdriver is a cocktail not a tool, and he was soon overwhelmed with two fixer-uppers: the house and his mother. Unbowed, Dan and Perry built a rollicking life together fueled by costume parties, road trips, after-hours gatherings, and an unshakeable sense of humor as they faced down hurricanes, blizzards, and Perry's steady decline. They got by with the help of an ever-expanding circle of sidekicks--Dan's boyfriends (past and present), ex-cons, sailors, strippers, deaf hillbillies, evangelicals, and grumpy cats--while flipping the parent-child relationship on its head. But it wasn't until a kicking-and-screaming trip to the emergency room that Dan discovered the cause of his mother's unpredictable, often caustic behavior: Perry had lived her entire adult life as an undiagnosed schizophrenic. Irreverent and emotionally powerful, Like Crazy is a darkly comic tale about the perils and rewards of taking in a fragile parent without derailing your life in the process. A rare story about mental illness with an uplifting conclusion, it shows the remarkable growth that takes place when a wild child settles down to care for the wild woman who raised him.