Productivity Habits and Procrastination - Mental Toughness: 7 Secrets to Develop your Mind and Achieve your Dreams - Master Your Mindset and Become a (Hardcover)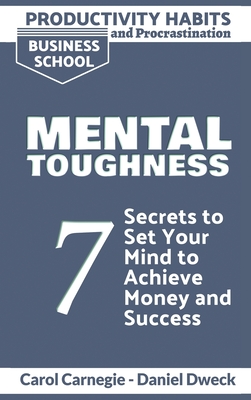 Description
---
55% OFF for Bookstores Discounted Retail Price NOW at $17,09 instead of $37,99
Your Customer Will Love the Mental Toughness
◆ Can't get the results you want?◆ Are you tired of working hard but always being empty handed?
You have to change your MIND.
You have to become mentally persistent.
Don't worry, it's not so difficult ... if you know how to do...
Here's my book that will help you in Productivity Habits and Procrastination Mental Toughness
You have to pay attention to these 4 concepts:
① Money and your attitude towards it② Assets and liabilities③ Step out of the norm④ Respect your time
In this book you will find the answers to these and all the other questions you are asking yourself right now.
IF YOU WANT TO LEARN TO ACT, WITH THE FULL POWER OF YOUR MIND, AT ALL TIMES,
Scroll to the top of this page and BUY THIS BOOK NOW.
This is the 1st book in Productivity Habits and Procrastination topic:
1. Mental Toughness: 7 Secrets To Set Your Mind To Achieve Money And Success
2. Procrastination Cure: 7 Secrets To Manage Your Time Using Your Mind
Buy it NOW and let your customers get addicted to the STRENGTH of this amazing book