Cities and Monuments: Fantastic Places and Buildings (Paperback)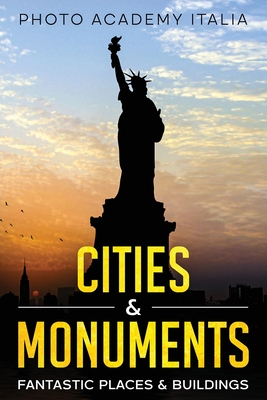 $24.95
Email or call for price.
Description
---
Bringing together breathtaking photos from around the globe, this photobook is your window into a world of wonder. Inside you will find a spellbinding selection of moving visual imagery that will transport you to another place. Filled with the highest quality pictures from the greatest photographers of our time, this is your definitive book into the gorgeous world of photography.
Take a step into a visual bliss and be swept away by an ocean of intricate imagery. This photo book contains a vast selection of the best images to ignite your imagination and show you the brilliant world of visual imagery in all its glory. We've brought together some of the best photographers of our day from around the world into this timeless piece. This means you will experience a range of different cultures and various ways of looking at life from the perspective of hundreds of different artists.
This simple, yet boundary breaking selection of works shows photography in the best possible light. Within its pages you will find emotion infused shots that stretch the boundaries of what's possible with the visual arts. They will truly take your breath away and make you feel like you're right there with the photographer. Truly a spectacular journey through the realm of the visual arts that you will never forget.
Buy it NOW and let your customers get addicted to this amazing book