Five by 5: David Morley Architects (Paperback)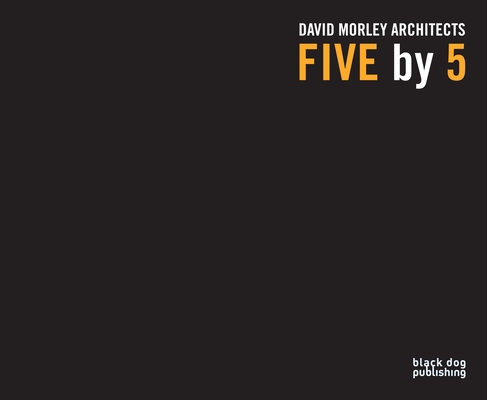 Description
---
David Morley Architects prides itself in developing a working practice which sees constructive dialogue with partners as well as research and innovation as the basis of its work: an ethos that has gained the practice numerous prizes and accolades since its founding in 1987.
FIVE by 5 brings together the practice's projects, exploring the working method, achievements and reflecting back on the themes and evolutions, which have informed its ongoing work in disparate fields of architectural endeavour. The book's title is a reference to voice communication protocols: where strength and clarity are measured and assigned numbers--one being the worst and five the best. FIVE by 5 celebrates David Morley architect's excellence with regards to both strength and clarity.
The publication features a vast selection of projects, from the indoor cricket School at Lord's Ground to the Regent's Park Hub, the Maplethorpe Building in Oxford, Velvet Mill, the Campus School, the Hospital of St John and St Elizabeth and the london 2012 water polo arena. These, and many more, are illustrated in detail with striking photography, they are brought together critically and elaborated on via five chaptered themes, which explore the major issues and goals of david Morley architects: communication, evolution, revolution, natural consequences, 5-d geometry, integration--one idea to solve several problems. critical texts from leading architecture writers professionally involved with the practice, provide readers with detailed reflections and insights into this multiple award-winning firm.