Entre: Architecture from the Performing Arts, Vazio S/A (Paperback)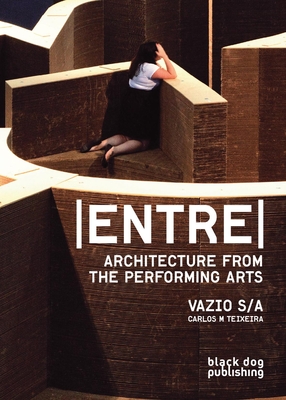 Description
---
In portuguese entre, the word for in-between, conjures uponnotations that far exceed its English equivalent. Indeed the 'in-between' explored in this book is a more abstract and farreaching notion: physical, spatial and temporal. By retaining the Portuguese term in this new english edition, Entre signals Vazio S/a's indebtedness to Brazilian culture and seeks to keep intact this original notion, for which there seems to be no satisfactory english translation.
Founded in 2002 by carlos Teixeira, Vazio S/a is as much a working practice operating through private and public sector commissions, as it is a research hub for architectural experimentation. The studio's integrated vision of design encompasses architecture, landscape architecture and urban design and, in addition to more conventional commissions, Vazio S/a works collaboratively with artists, performers and social groups to develop contemplative urban interventions and investigate relationships between contemporary architecture and culture.
Entre explores this multidisciplinary approach by featuring a selection of projects from Spiral Booths exhibited in 2010 as part of architects Build Small Spaces at the Victoria & Albert Museum, London, through to the installation at the last Sao Paulo International Art Biennial, The Other, the Same. The projects are vividly conveyed via photographic documentations of the installations as well as structural diagrams, plans and elevations and substantiated through a series of contributions by architectural journalists and practitioners, as well as interviews and direct interventions by carlos Teixeira.