Everyday Lessons In Emotional Intelligence (Paperback)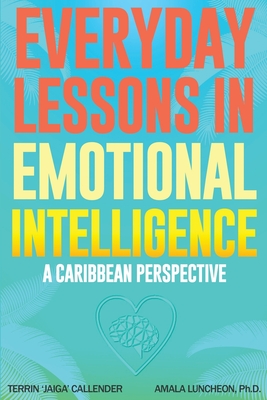 $12.99

Usually Ships in 2-6 Days
Description
---
The world is evolving every day in newer ways than before. We see numerous discoveries made daily, while technology takes new leaps practically every day.
Human beings are living life in the fast lane and don't have time to look back to learn from their mistakes, or sit back and simply relax. In this time of mental and physical fluctuation, it is crucial to look within and understand what is going inside one's complex mind.
Everyday Lessons In Emotional Intelligence: A Caribbean Perspective by Terrin 'Jaiga' Callender and Amala Luncheon, Ph.D. is a book written specifically keeping in mind the culture and social background of Caribbean people and how their surroundings influence their minds and actions.
Being emotionally intelligent is now a basic need in order to be a functional and healthy individual of the society. Without it, difficulties will arise in both the private and professional life of the person. The need to understand and be understood is the most primal urge in a human being, which is why language was first invented. However, sometimes, language takes a back seat and emotions come into play to understand the wider concept.
Emotionally intelligent people can overcome challenges, appease anxieties, and communicate without conflict without psychologically straining themselves and other people around them.