Lying (Hardcover)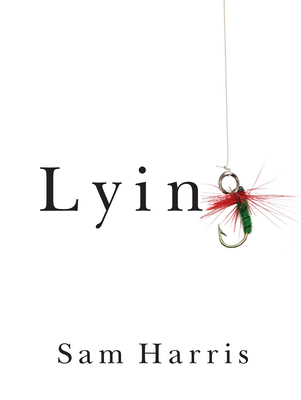 $16.99
Email or call for price.
Description
---
As it was in Anna Karenina, Madame Bovary, and Othello, so it is in life. Most forms of private vice and public evil are kindled and sustained by lies. Acts of adultery and other personal betrayals, financial fraud, government corruption--even murder and genocide--generally require an additional moral defect: a willingness to lie. In Lying, best-selling author and neuroscientist Sam Harris argues that we can radically simplify our lives and improve society by merely telling the truth in situations where others often lie. He focuses on white lies--those lies we tell for the purpose of sparing people discomfort--for these are the lies that most often tempt us. And they tend to be the only lies that good people tell while imagining that they are being good in the process.
About the Author
---
Sam Harris is the author of the New York Times bestsellers, The End of Faith, Letter to a Christian Nation, The Moral Landscape, and Free Will. The End of Faith won the 2005 PEN Award for Nonfiction. Mr. Harris's writing has been published in more than 15 languages. He and his work have been discussed in The New York Times, Time, Scientific American, Nature, Newsweek, Rolling Stone, The Atlantic, and many other journals. His writing has appeared in The New York Times, the Los Angeles Times, The Economist, Newsweek, The Times (London), The Boston Globe, The Atlantic, The Annals of Neurology, and elsewhere. Mr. Harris is a cofounder and the CEO of Project Reason, a nonprofit foundation devoted to spreading scientific knowledge and secular values in society. He received a degree in philosophy from Stanford University and a Ph.D. in neuroscience from UCLA.