The Oculus (Paperback)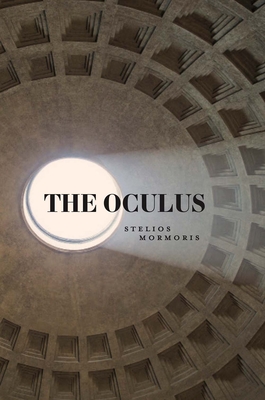 $19.95

Usually Ships in 2-6 Days
Description
---
Poems of muscular power that reveal the rich vistas that surround us all, in which the humble objects of everyday life become divine, while the divine is humbled and humanized.
Sun-dappled yet clear-eyed, foliate yet spare, pensive yet erotic, Stelios Mormoris's THE OCULUS binds together tense oppositions to create poems of nearly muscular power. They fill themselves with the vitality of a life lived fully, brimming with experience and rife with memory.--Dan Beachy-Quick
Fragrance guru and consummate executive Stelios Mormoris applies his powerful sensory gifts to his evocative, candid, and intimate poetry. He epitomizes the creative imagination at work.--Ren e Fleming
Like the Greek Archaic poets who surely are his forebears, Mormoris draws on the Olympians to weave memories with the everyday-Icarus and the purring cat. The alchemy of verse makes his longing and desire into ours. We travel through myth and the blurred edges of past present and past perfect to arrive in a moment perfectly painted in words.--Christine Kondoleon
The poems in Mormoris' THE OCULUS brim with evocative, wonderfully euphonious depth, that resonates long after their reading.--Courtney Love Cobain
Poetry. Music.