El beso de Judas: Fotografía y verdad (Paperback)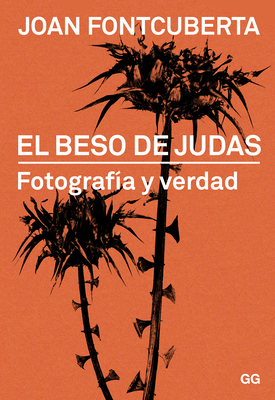 Description
---
En el mundo contemporáneo las apariencias han sustituido a la realidad. No obstante, la fotografía, una tecnología históricamente al servicio de la verdad, sigue ejerciendo una función de mecanismo ortopédico de la conciencia moderna: la cámara no miente, toda fotografía es una evidencia. A partir de vivencias personales, Joan Fontcuberta crítica esta creencia y reflexiona sobre aspectos fundamentales de la creación y de la cultura actual. La nueva edición en rústica de este conjunto de ocho ensayos, considerado ya un clásico de la teoría de la fotografía, incluye un prefacio del propio autor, escrito en abril de 2011, en el que explica el origen, la gestación y el recorrido de El beso de Judas.
 
In the contemporary world, appearances have replaced reality. However, photography continues to exercise the function of an orthopedic mechanism of modern consciousness: the camera does not lie. Based on personal experience, Joan Fontcuberta criticizes this belief and reflects on fundamental aspects of creation and current culture.
 
About the Author
---
Joan Fontcuberta is one of the few Spanish artists who the MoMA in New York has dedicated a monographic exhibition. He has also been a visiting professor at Harvard and is currently on faculty at Pompeu Fabra University.